Interested in Becoming an Affiliate?
Why would you want to join?
Three Reasons I came up with:
You are already promoting my products, so why not get paid for it
You want to make money on the web (Promoting Great Products)
You want to learn how to market for yourself on the internet

First, It is a free program. You pay nothing. And if people you send to my site buy, I pay you.
Second, It is Easy. One page sign up and cut and paste a link into an email or your website.
What reasons do I have for the groups of 3 people above to join my affiliate program?

The first group is really simple. Click Here and sign up. You will get an email with the link you send to people in an email. I will even give you sample emails you can send.
The second group is also easy. I pay up to 50% of the product price for people who buy because of you. Plus I help train you on how to sell my products and give you lots of information you can use to do so.
The third group is also easy. I provide you with training and know how to promote your own products successfully on the web. I do this from the context of promoting my products. And then you can simply apply this to your website and products as well.
So Sign up now by clicking here
More Detail
When you sign up you will get a link to send to people and/or put on your website. This link will automatically send people to my sign up page for me free e-courses. - www.bazuji.com/ecourse
This is great because I do all the work for you. You are sending people to get this free course that gives them GREAT information. You are not trying to get them to buy anything.
Then if/when they buy something from me, you get a percentage of all future sales.
The information I share with people is great so many of them usually take my recommendations and purchase additional products from me.
You can also easily send people to specific places if you them to purchase a specific product you like.
The links to the left (and up) are places you can send people to directly purchase my products you are recommending.
You can also send people to my diet e-book at
http:www.TheUltimateNonDiet.com/free
is also a great place to send people. I let them download and try my ebook for only $1. Then after they have proved to themselves my book works, they pay me the rest. And you get paid on both amounts.
If you have any questions, feel free to email me at
Dr (at) Bazuji.com
Just replace the (at) with @
Authentically,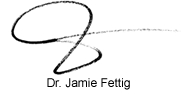 P.S. The program is free and you can make up to 50% of everything that someone you send to my site buys for as long as they use the same computer.